News

Luxembourg, 18/09/2019
After the success of the first survey about the level of adoption of Agile by companies in Luxembourg in 2017, the Project Management Institute (PMI) Luxembourg Chapter and PwC Luxembourg joined forces once again for a second research edition this year. The results of the 2019 survey, uncovering the extent of Agile adoption by Luxembourg's multi-cultural companies today, as well as in Croatia and Poland for comparison reasons, were presented in an event that gathered close to 100 diverse participants representing most of the sectors of the country's business mosaic.
Luxembourg, 20/06/2019
Celebrating one more year of project management value creation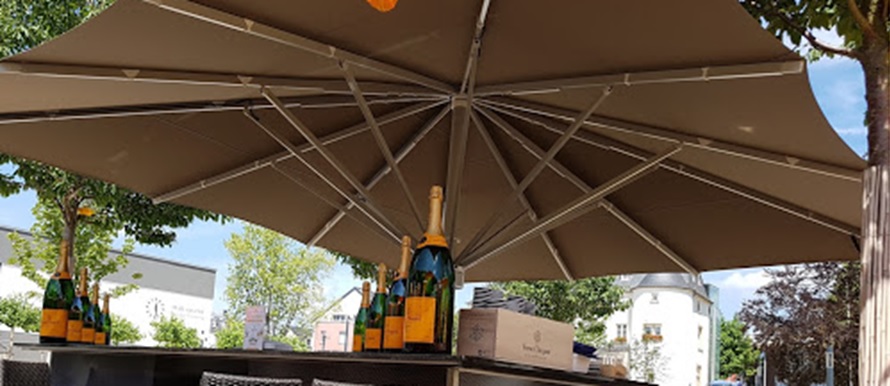 Following a period of rain showers, PMI members were able to enjoy a delightful evening on the terrace of B13 in Bertrange to welcome summer. The annual Summer-Drink gathering is the moment for the members to reflect on the Chapter's activities and accomplishments, as well as meet and get to know each other.
Luxembourg, 30/04/2019
Nearly one year has passed since GDPR has been part of our digital lives, and so many things have already changed as its direct or indirect results. What is the current level of maturity though? How are customers, professionals and industries facing the challenges derived by the regulation?
On Tuesday 30 April 2019, the Project Management Institute (PMI) Luxembourg Chapter organised an event dedicated to GDPR, in collaboration with EY Luxembourg.
Luxembourg, 12/02/2019
Energy efficiency in Data centers may look like a very technical topic, so it was a nice surprise from the local Project Management Institute Chapter, to have it on the agenda.
The event took place at Chambre des Métier on February 12, and was a nice occasion to gather regular attendants with several new joiners.
Luxembourg, 04/12/2018
In the glittering B13 Restaurant in Bertrange, sparkling with Christmas lights, PMI Luxembourg Chapter met Thursday 4/12 for a Christmas Project Management Networking drink.
Luxembourg, 15/11/2018
Design Thinking, Lean Start-up and Agile Delivery - a mix of these three popular development approaches introduced by three experienced practitioners generated a lot of excitement and debate at the PMI Luxembourg Chapter and Deloitte Luxembourg joint event that gathered over 120 diverse participants, from devote followers of Agile Manifesto to budding project managers.
Luxembourg, 19/04/2018
Is there a perfect project Management method that apply to every organisation? How can we select the "right way" without forcing project teams to endless meetings and document updates?
These are recurrent questions that came out quite often in project management discussions. More than 100 professionals registered and participated in the organised by the PMI Luxembourg Charter event, hosted in NOVOTEL Kirchberg Hotel, in an atempt to further discuss and elaborate on them.
Luxembourg, 20/03/2018
Data breaches, Privacy and GDPR are all over in newspapers and social media, but do we really know what all is about?
Luxembourg, 30/01/2018
Six (6) teams of bright young students from the University of Luxembourg Master in Information and Computer Sciences program presented their innovative ideas and endeavours on how can Technology help Society in a way that truly adds value, in an event jointly organised by PMI Luxembourg Chapter and the University of Luxembourg on January 30, 2018.
The PMI Luxembourg Chapter and Deloitte organized their very first event together on Thursday 9 November 2017.
Despite the challenging traffic conditions, more than 65 people made their way to Deloitte premises and were welcomed by Partner Patrick Laurent.
The audience enjoyed an interesting event dedicated to large-scale transformation projects.