"Good Things Happen" when you get involved with PMI Luxembourg
Continue building the sustainable community active since 2003 and expand activities across the chapter borders, this is our target today.
Each year, we offer at least 8 events (and 16 PDUs) to our members to stay abreast of best practices, expand their knowledge of project management-related matters and network with peers.
Many of the events are also available to non-chapter PMI members and to the greater Project Management Community.
Project Management Institute 2020 Board of Directors Takes Office
Luxembourg, 07/01/2020
The annual General Assembly (GA) Meeting of the PMI Luxembourg Chapter ratified the newly elected candidates to form the Chapter's Board of Directors for the coming year. Two current Directors have been reelected and two new ones have been elected for the first time by the Chapter members in good standing and membership to serve for the coming two-years service, while three members will continue their tenure up until the end of 2020.
Passion for innovation with people at the center of transformation projects
Luxembourg, February 13th, 2020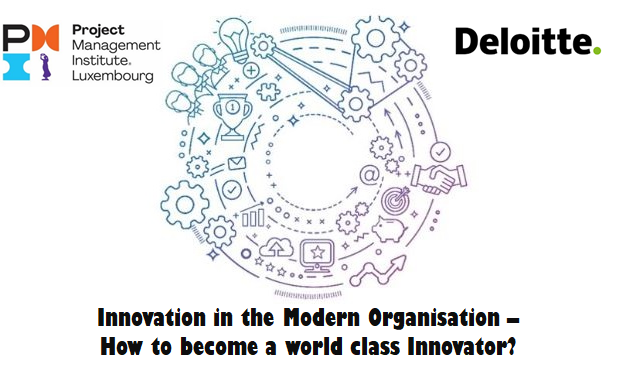 The PMI Luxembourg Chapter and Deloitte hosted an afterwork event on the subject "Innovation in the Modern Organisation – How to become a world class innovator?" before an audience of 100 people in the sparkling new Deloitte premises and auditorium.